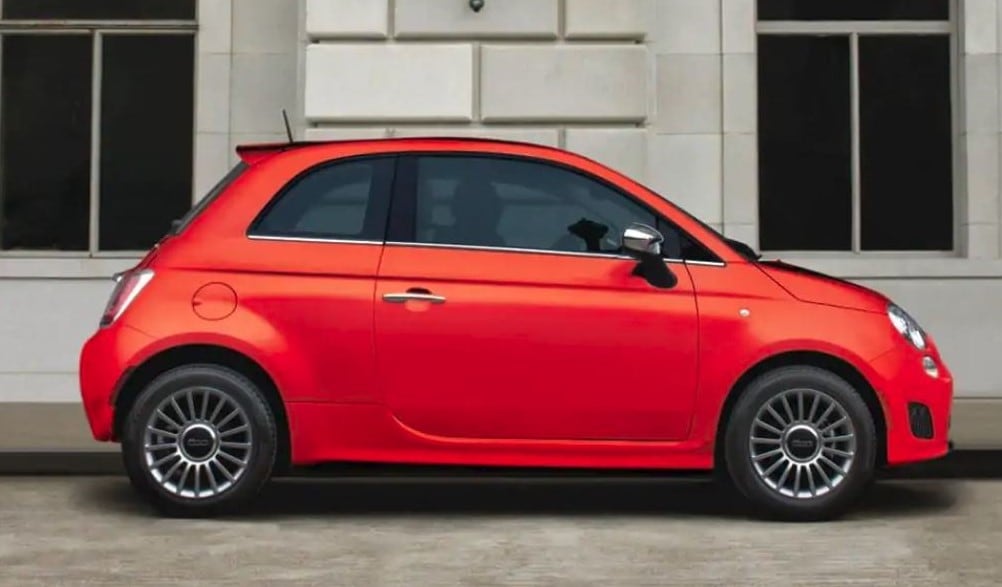 Are you ready to find the FIAT that's right for your travels throughout Texas? Whether you want to go near or far, north or south, there's a FIAT vehicle that'll help you adventure in style. You don't have to go far to buy your car, thanks to our FIAT dealer near Pasadena, Texas.
Our team at Northside Imports Houston is here for you, and we want all our friends in Pasadena and the surrounding communities to find the FIAT that's right for them. We aim to make car-buying as straightforward as possible with our well-stocked inventory and helpful team of staff to get the job done.
So, want to learn more about how we can help you slip into a new or pre-owned FIAT?
FIAT: For Your Driving Pleasure in Pasadena TX!
When you fall in love with a FIAT, every day will feel like a party as you explore Pasadena, TX, with punchy power and splashy style. Adventure will call out to you when you experience the fun firsthand behind the wheel. 
We're proud to provide the drivers of this community with the vehicles they need to get around town and make memories. Ready to have a fun afternoon with Fido at Bay Area Park? Have a picnic with your nearest and dearest at El Jardin Beach? Drive into the city, so you can enjoy date night at the hottest new restaurants?
Whatever it is you like to do, there's a FIAT for you.
Create Memories With a FIAT from Our Inventory!
With various makes and styles, FIAT vehicles make every day feel extra special. When you shop at our FIAT dealer near Pasadena, TX, you can peruse our inventory of both new and pre-owned models. We're sure we'll have something that'll tickle your fancy.
Want something spacious for your kids or pooch? The FIAT 500X is a 4-door vehicle with the room you require and the sporty feel and vibrant look you desire. Want an extra boost of athleticism? The FIAT 124 Spider has a sleek design and exhilarating performance, so heads will turn as you blast to the beach or down the highway.
We have a variety of vehicles in stock because we want you to find something you'll like, no matter your personal style. There's something for everyone in our showroom, so you can discover your next memory-making driving machine.
Customer Service That Cares
The optimum car-buying experience is not limited to selection. Service matters too, and we want every moment of your time with us to count. That's why we work hard to ensure our service is as high-quality as our inventory!
Every step of the way, our team members are here to serve you with a smile. Our staff will walk you through our inventory, so you can find your next car, and when you're ready, you can proceed to our finance center. Our experts will work with you to create a personalized financing plan that fits your unique needs.
We want your car-buying experience to be easy and breezy, from start to finish. We bet you'll have more fun than you ever thought possible when you shop with us!
Have It All at Our FIAT Dealer near Pasadena TX
If you're ready to find your next ride, visit our team at Northside Imports Houston! We're there for you throughout your car-buying process. You'll have as much fun browsing our FIAT dealer near Pasadena, TX, as you will when you drive off in your new or pre-owned FIAT.
Your time is now! Visit us today and schedule a test drive to experience the magic of a new FIAT vehicle for yourself.