New Maserati MC20 Sportscar
The All-New Maserati MC20
Meet the All-New Maserati MC20 at Our Houston Dealership
Whether you're an automotive enthusiast that has waited for this day for 16 years, or you're learning about Maserati's history as a producer of high-powered sports cars, the latest model from the Italian automaker is sure to grab your attention. The 2021 Maserati MC20 is finally here, and it's a showstopper. Visit Northside Imports Houston in Spring, TX to check out the new Maserati Supercar today!
Race-Inspired Design
One look at the Maserati MC20 is all you really need to know that this thing means business. It features a mid-engine layout which gives it the exotic looks and proportions you expect from a modern supercar, including the low-slung nose and rear window baffles that serve as both ventilation and aerodynamic features. Exaggerated wheel arches are a must as well, and the lack of any rear spoiler implies that the MC20 will be a bullet in a straight line.

---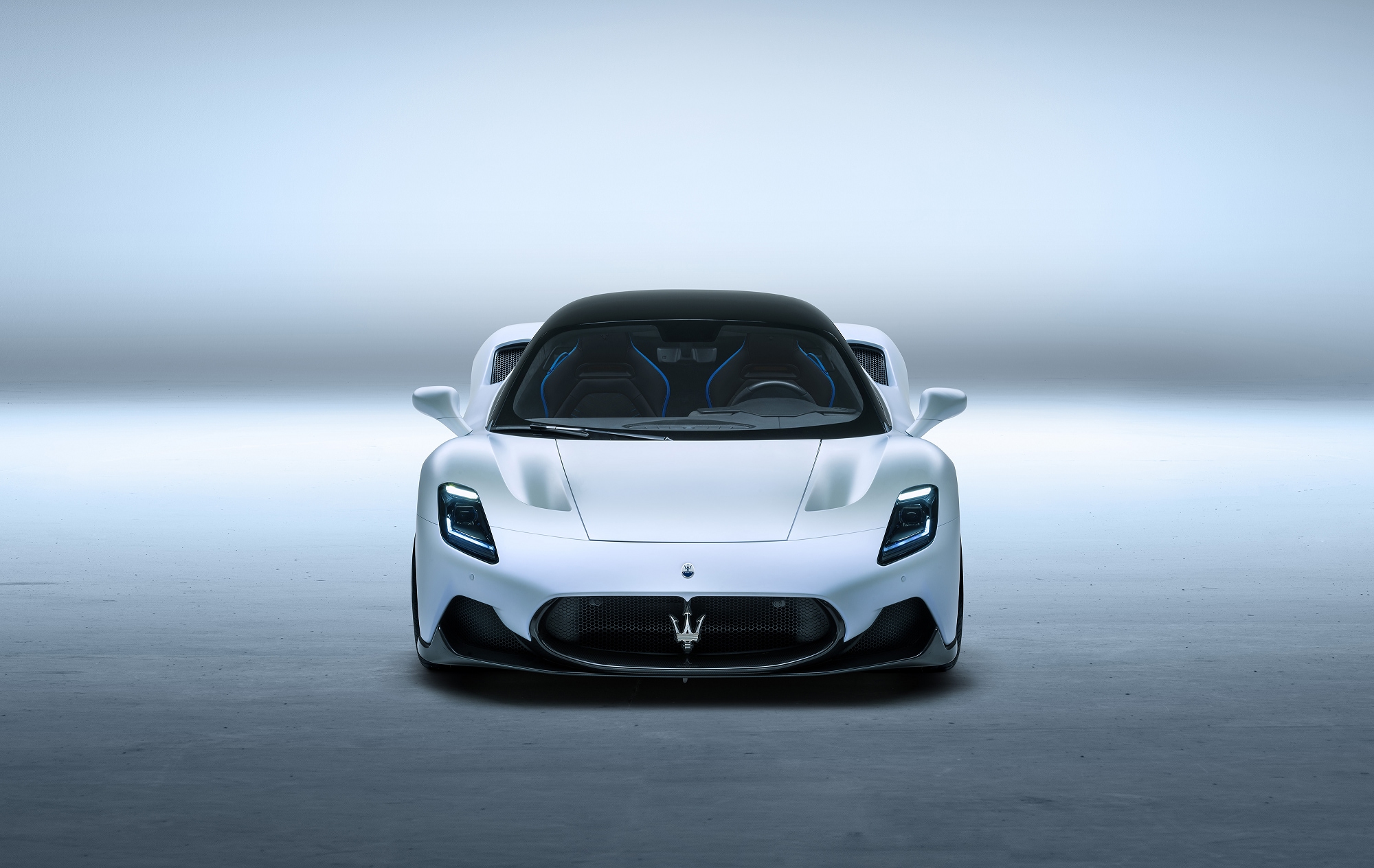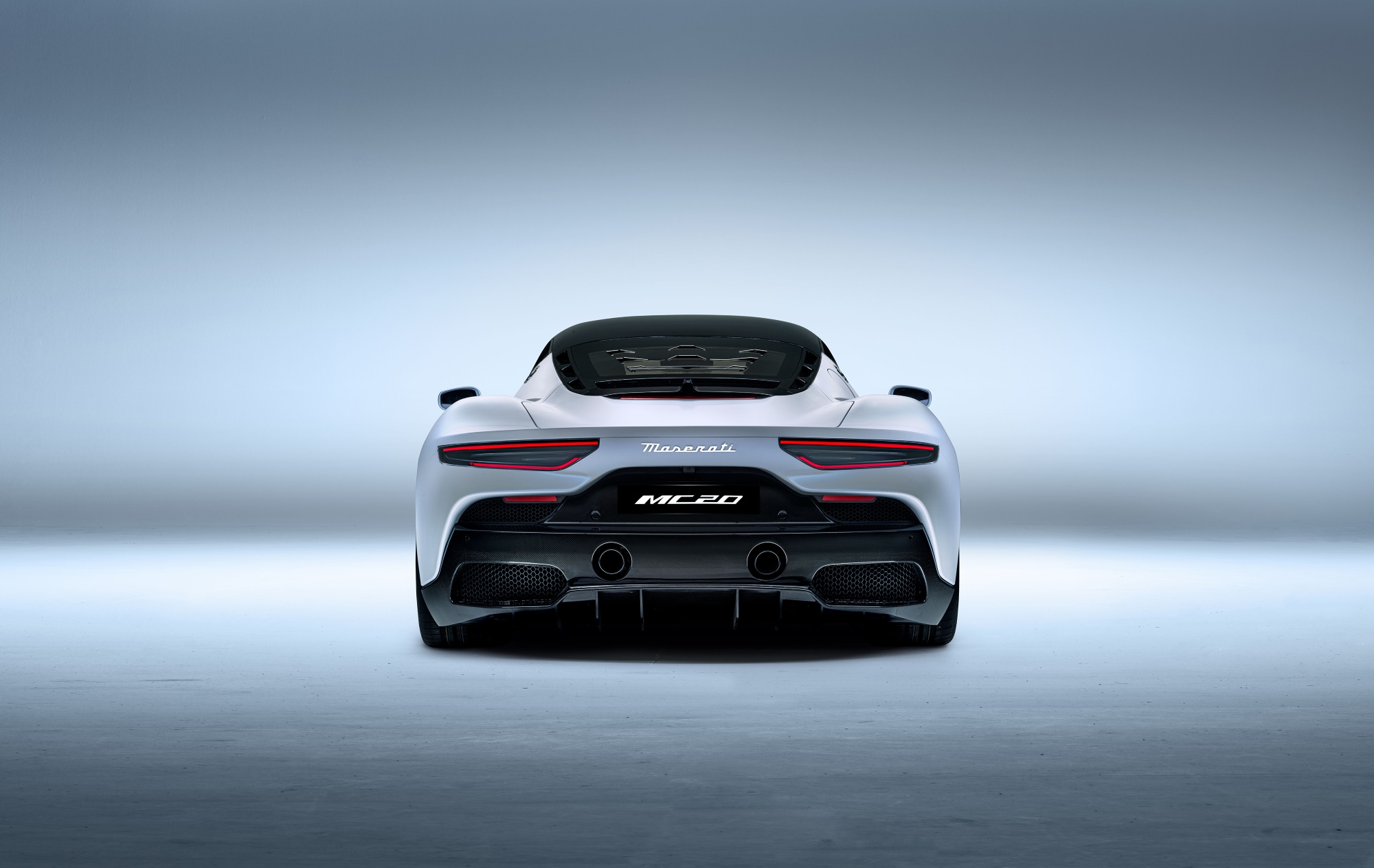 What's Under the, erm…Hatch
The engine that's seated behind the driver's seat is a twin-turbocharged V6 engine that comes straight from the high-tech world of Formula 1 racing. The twin-turbo, dual-combustion system churns out 630 horsepower and combines it with enough torque to take you from zero to 60 mph in less than three seconds. An all-electric variant is coming down the line as well, although there are no details regarding that powertrain just yet.
Sticking to the Road
Rally legend Colin McRae once said "Straight roads are for fast cars, turns are for fast drivers". The Maserati MC20 would lay some questions upon that claim with technology and drive modes that will help you build confidence and get up to speed in a hurry. Four different drive modes each focus on a a different style of driving, including a wet road mode to help you manage power delivery in grip-limited situations.
Mechanically Brilliant
Maserati consulted with Dallara, the same company that makes cars for the Indy 500, to create the body and suspension setup for the Maserati MC20. The result is a carbon-fiber exterior structure and aluminum subframe that improve strength while reducing weight, and the adaptive suspension reacts to road conditions to improve handling and ride quality depending on the situation.
---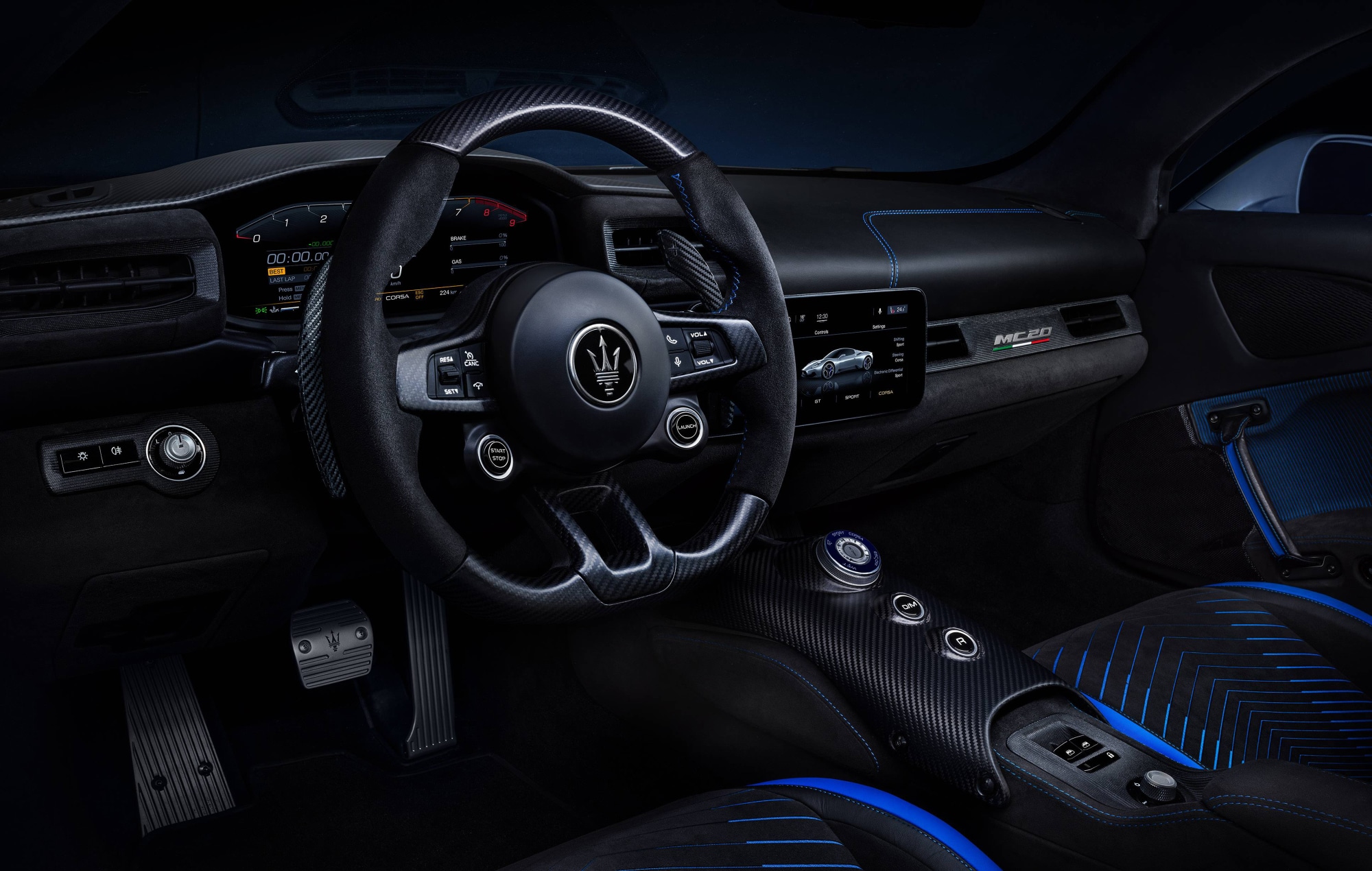 What's Inside?
Upward-opening butterfly doors introduce you to an all-black cabin that is highlighted by blue stitching and a minimalist design that clearly wants you to focus on the road ahead. Few controls lie on the center console, but the infotainment display will still give you the connectivity and entertainment you expect for your weekend cruises in this new Maserati supercar.
Visit Our Dealership Today!
The 2021 Maserati MC20 is available now at Northside Imports Houston. Visit us to check it out today!