If you live or work in the Houston-The Woodlands-Sugar Land metropolitan area, our team at Northside Imports Houston can help you care for your luxury car throughout its life. We proudly specialize in servicing Alfa Romeo, Maserati, and FIAT, models, as well as other luxury brands.
On this page, you can learn more about our luxury car service near Missouri City, Texas. As you read on, feel free to contact us with any questions or to schedule a service appointment today!
Maserati, Alfa Rome, and FIAT Service Menu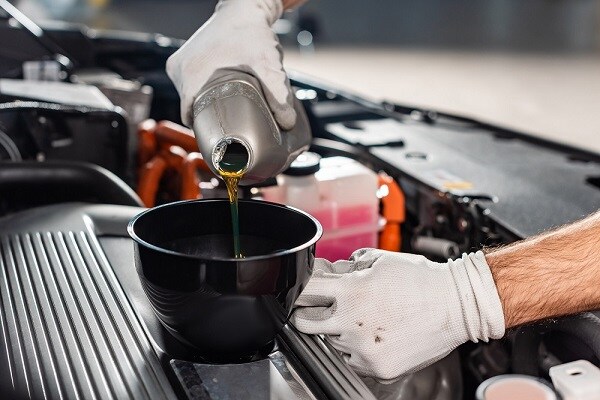 At our luxury car service center, our certified service technicians can perform all types of service and maintenance, as well as any necessary repairs to your luxury car. Some of our comprehensive service menu items include:
Oil/filter changes
Fluid checks/refills
Cabin air filter replacements
…and much more! If we need to replace any component of your Alfa Romeo, Maserati, or FIAT, we'll only use OEM (original equipment manufacturer) parts. These genuine components were designed specifically for your luxury car, meaning they'll fit in perfectly with the other parts and maximize performance and efficiency.
Key Service Intervals for Your Luxury Car
Whether you're running errands, heading out for dinner, or driving down to the Lake Olympia Marina Clubhouse for the afternoon, you want your luxury car to deliver high-quality performance whenever you take the wheel.
One of the best ways to do this is by keeping up with your vehicle's routine maintenance schedule. It can be found in your owner's manual and outlines specific time or mileage service intervals for your luxury car. Though these schedules vary model to model, there are a few general intervals that many manufacturers recommend, such as…
Engine oil/filter: Change between about every 5,000 and 10,000 miles.
Engine air filter: Check and/or replace about every 15,000 to 30,000 miles.
Brake pads: Check and/or replace around every 50,000 miles.
By bringing your luxury car in for routine service, you can quickly tend to whatever arises on the road and ensure your vehicle continues to perform at its peak.
Service and Parts Financing for Your Luxury Car
If you're interested in luxury car service and parts financing, we invite you fill out our online application before your visit. It only takes 30 seconds to complete and will provide you with an estimated Annual Percentage Rate (APR), estimated monthly payments, and total finance charges.
Our Lifetime Guarantee
If you want to upgrade your luxury car in the future, you're in luck-we offer a variety of new and qualifying pre-owned vehicles that come with our exclusive Lifetime Guarantee. This powertrain warranty includes unlimited time and mileage, as well as 100% of the parts and labor for all covered services.
To help you buy with even more confidence, it lasts for the entire time you own your Alfa Romeo, Maserati, or FIAT.
Where Can I Schedule Luxury Car Service near Missouri City Texas?
Whether you think it's time for your next oil change or want an engine tune-up, our expert service technicians look forward to giving your Alfa Romeo, Maserati, FIAT, or other model the care it deserves.
Book your next luxury car service appointment online or by giving us a call at Northside Imports Houston. We look forward to helping you stay up to date with your luxury car service near Missouri City, TX!